The 5th International Printing Technology Exhibition (Dongguan) VS. 2023 Keqiao Textile Industrial Expo
The exhibitions will begin in April. After the Qingming Festival, the Dongguan Intional Printing Technology Exhibiton and Keqiao Textile Industrial Expo came as scheduled. HONGSAM is divided into two groups to bring you the inkjet styles of different industries. Friends who want to know more about the printing exhibition.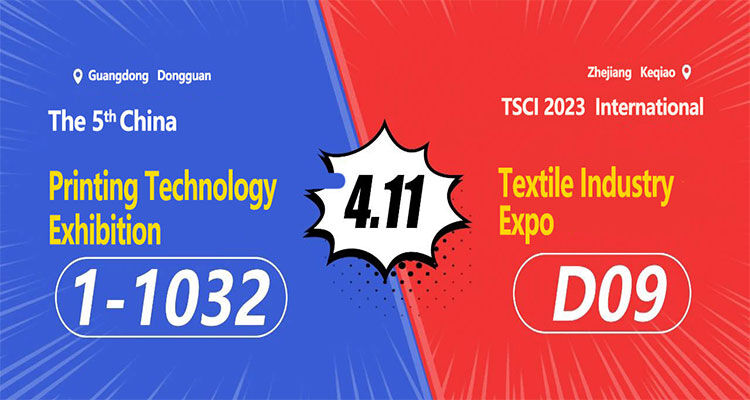 TSCI-Shaoxing Textile Printing Exhibition
This time, it covers five major sectors of the textile industry's full-chain products, content and services, including clothing intelligent manufacturing, fabric technology, printing and dyeing industry, digital printing and auxiliary systems. Create an international platform for learning, communication and trading for textile and clothing enterprises, and help the industry transform and upgrade to "new manufacturing". Emphasizing "intelligent" manufacturing technology, promoting new technologies, new equipment, new materials, and new models. Focusing on hot spots and difficulties in the textile and clothing industry, and unite the upper, middle and lower reaches of the textile and clothing supply chain.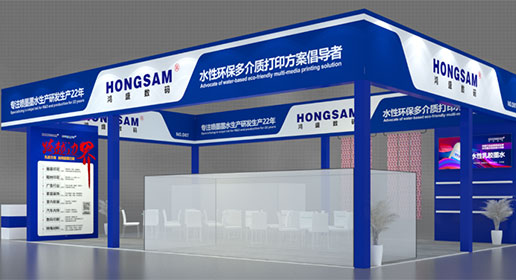 Exhibition Highlights
latex inks【Latex Printing Solutions for Multi-media】
Printing Solution 1. Water-based latex wallpaper, mural cloth, wall covering printing solution
Printing media: wallpaper, wall painting materials, wall coverings, advertising cloth, etc.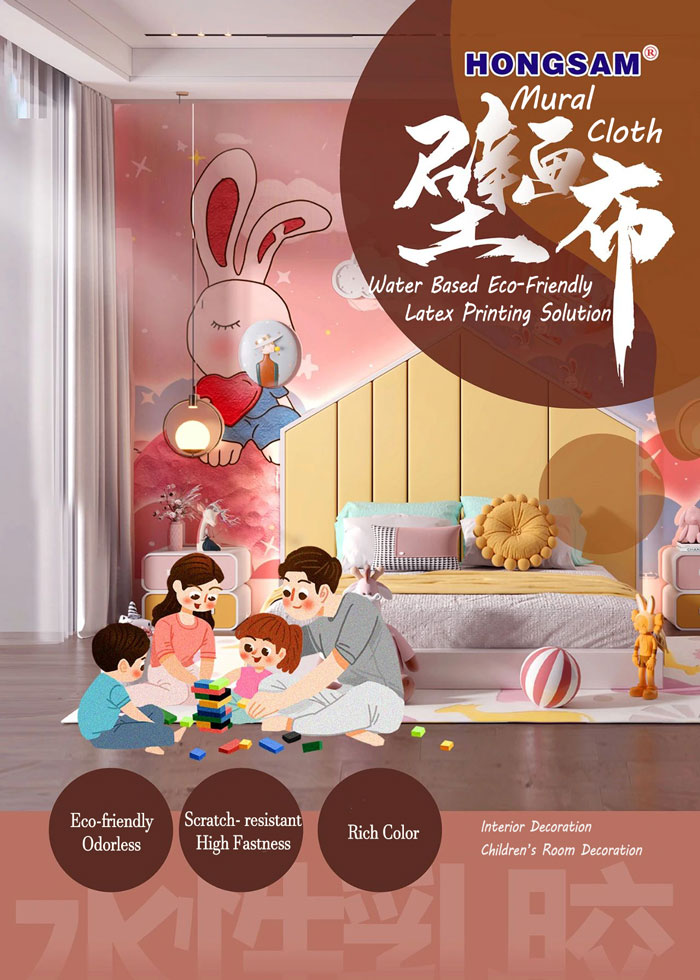 Printing Solution 2. Water-based environmental protection latex ink printing solution
Printing media: leather, wallpaper, shoes, clothing fabrics, textile products, light box, tyvek paper, glass stickers, PU, PVC and other materials.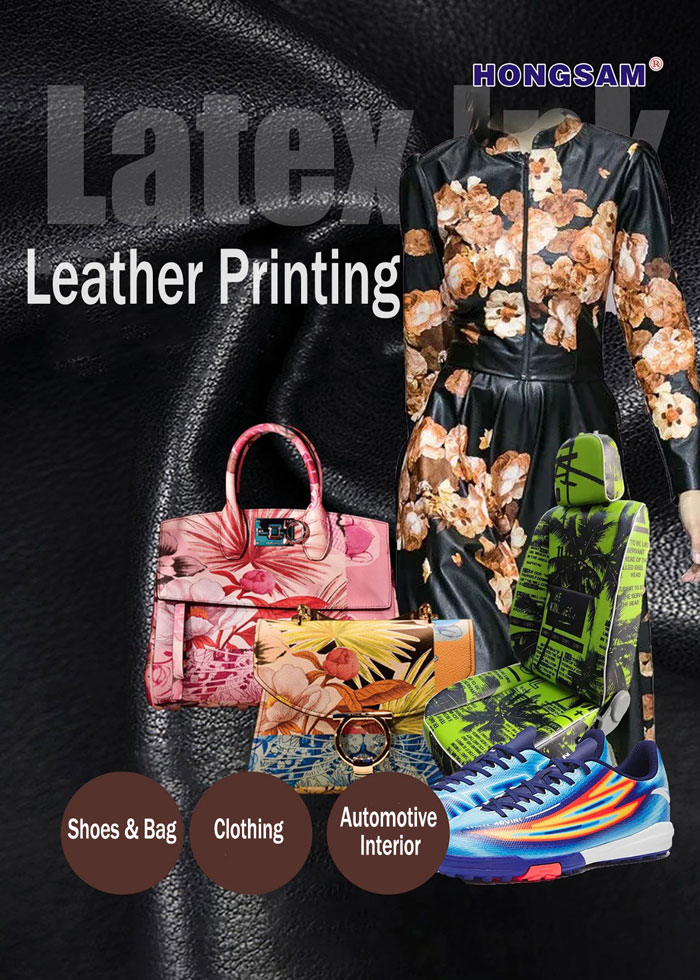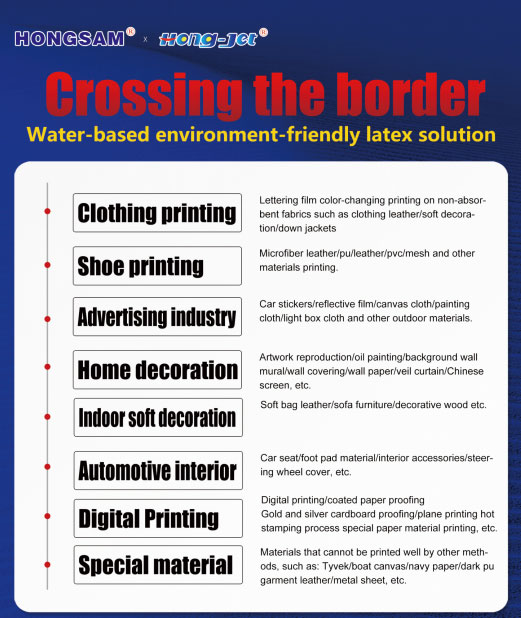 HONGSAM Digital
Zhengzhou HONGSAM Digital Technology Co., Ltd., established in 2001, is a national high-tech enterprise specializing in the research, production and sales of inkjet printers and inks. It is listed on the New Third Board of China in the inkjet industry (stock code 430616). Since its establishment, the company has always been committed to the research, development and application promotion of digital inkjet technology. Develop and produce functional and environmentally friendly inkjet inks that adapt to the advancement of digital inkjet technology, and provide customers with overall solutions and services for digital inkjet printing. Hongsam products: Latex printer, DTF printer, DTF ink, DTG ink, textile pigment ink, reactive ink, acid ink, disperse ink, sublimation ink .... Contact us for more details.