Water Based Latex Ink | Crossing the Border | Zhengzhou Sign Expo Ended Successfully
Zhengzhou Sign Expo/ Exhibition Review
From February 15 to 17, 2023, the three-day Zhengzhou Sign Expo came to a successful conclusion. Hongsam Digital and the latex printing solution of Hongjet appeared at the exhibition site. Hongsam Digital combined with the needs of the advertising industry, this time Hongsam Digital demonstrated a more targeted latex printing solution.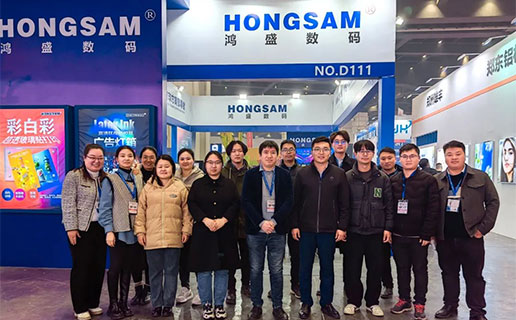 PART 01
Water Based Latex Printing Solution for Wallpaper / Wall Covering
The latest 3.2-meter wide latex printing solution launched by Hongjet has attracted quite a lot of attention. It is mainly used for printing home decoration wallpapers and wall coverings. It uses latex ink to print home textile products that are green, environmentally friendly and odorless, and are more in line with the requirements of home decoration.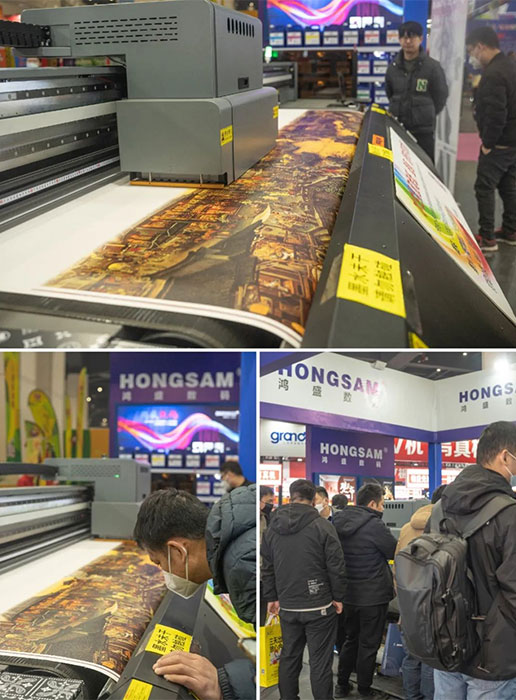 PART 02
8 Colors Water Based Latex Printing Solution for Digital Printing
The solution equipment has a golden width of 1.3 meters, and the printed materials are relatively comprehensive. It has good applications in digital outdoor imaging, coated paper proofing, advertising car stickers, glass stickers, etc. In addition, this solution can also print some special materials, such as Dupont Paper etc.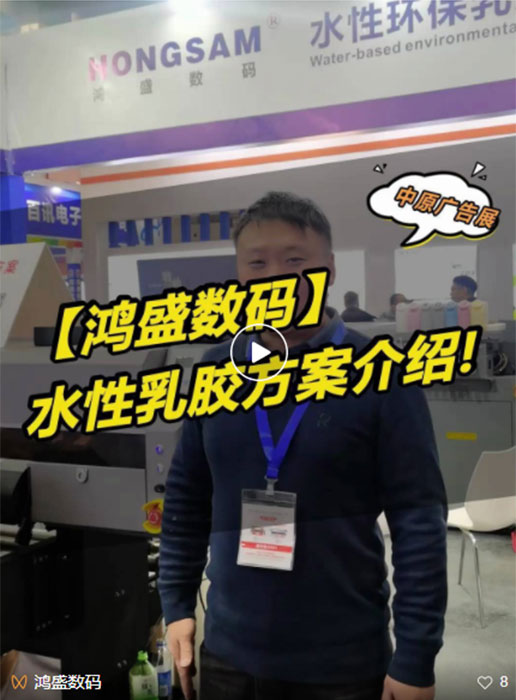 PART 03
Water Based Latex Printing Solution for Light Box Advertising Cloth
At this exhibition, Hongsam Digital displayed the market's UV soft film light box and Hongsam water-based latex printed textile advertising cloth light box, allowing customers to compare the differences between the two solutions on-site, which also aroused many customers' interest in latex.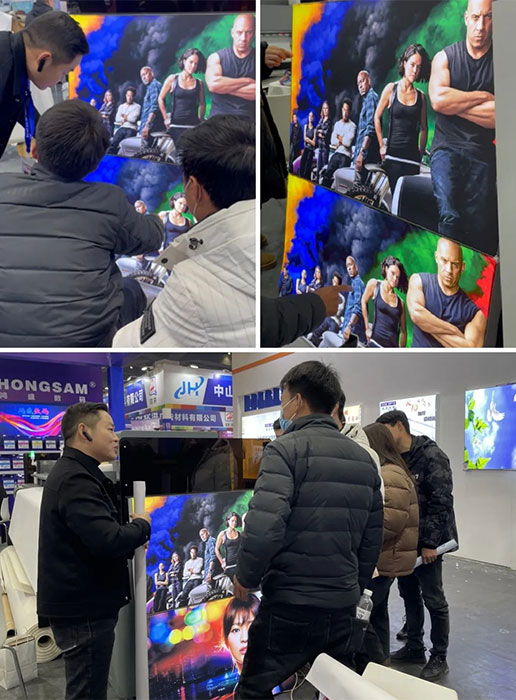 PART 04
Exhibition Status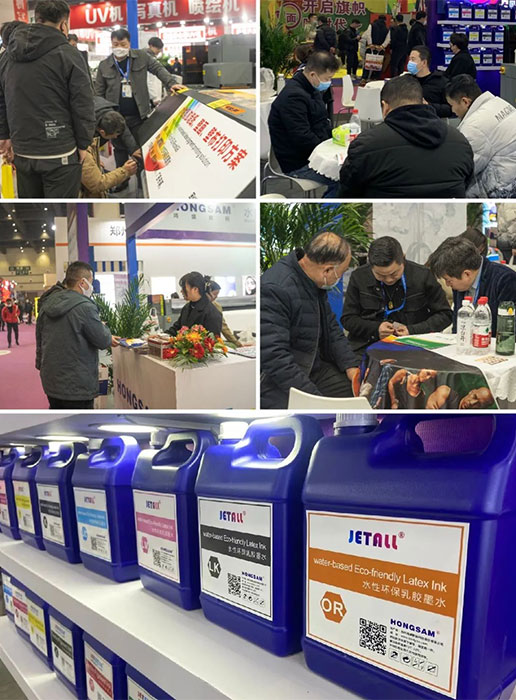 Throughout this advertising exhibition, the competition between UV photo machines in the exhibition hall is still relatively fierce. On the other hand, Hongsam is the standout in this advertising exhibition. In terms of latex ink, the public's awareness of latex printing solutions is also increasing, including in the domestic market. Gradually improving, Hongsam Digital, as an advocate of water-based environmentally friendly latex multi-media printing solutions, has been constantly exploring more application areas, especially the green, environmentally friendly and odorless we have always advocated, and there are differences in printing effects and fastness. The advantages of globalization will definitely bring new growth space to the market.