The 5th International Printing Technology Exhibition (Dongguan) VS. 2023 Keqiao Textile Industrial Expo
The exhibitions will begin in April. After the Qingming Festival, the Dongguan Intional Printing Technology Exhibiton and Keqiao Textile Industrial Expo came as scheduled. HONGSAM is divided into two groups to bring you the inkjet styles of different industries. Friends who want to know more about the printing exhibition.
2023 Keqiao Textile Industrial Expo
This time, it covers five major sectors of the textile industry's full-chain products, content and services, including clothing intelligent manufacturing, fabric technology, printing and dyeing industry, digital printing and auxiliary systems. Create an international platform for learning, communication and trading for textile and clothing enterprises, and help the industry transform and upgrade to "new manufacturing". Emphasizing "intelligent" manufacturing technology, promoting new technologies, new equipment, new materials, and new models. Focusing on hot spots and difficulties in the textile and clothing industry, and unite the upper, middle and lower reaches of the textile and clothing supply chain.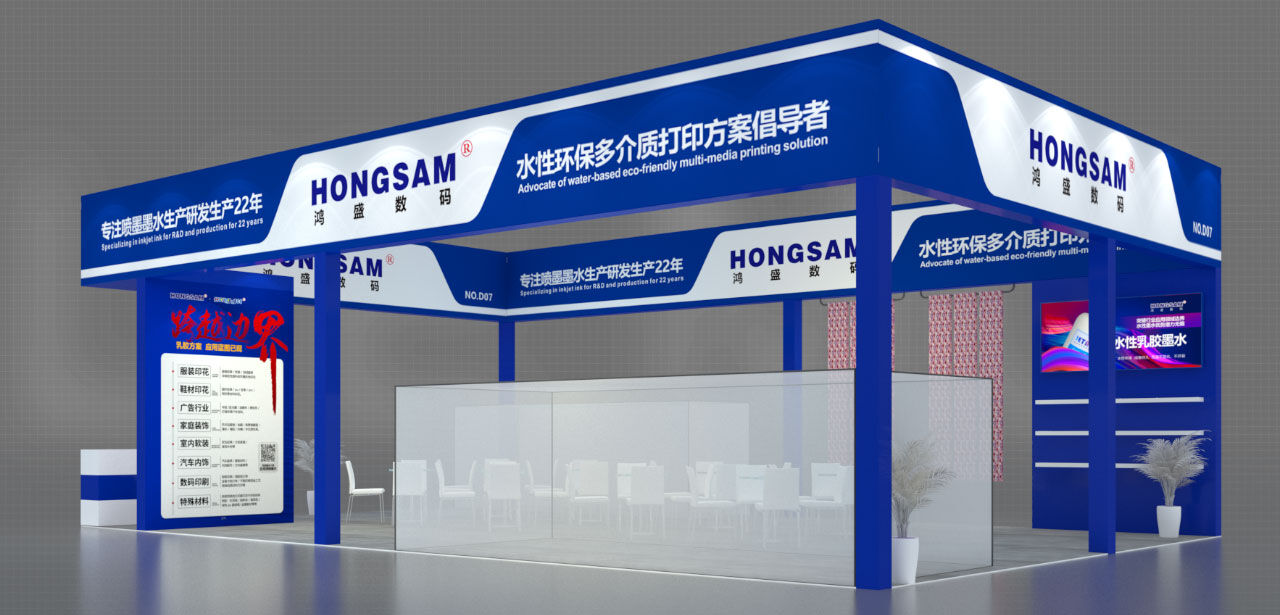 Booth Highlights: Latex Multimedia Printing Solutions
Printing Solutions 1. Water-based latex wallpaper, mural cloth, wall covering printing solution Printing media: wallpaper, wall painting materials, wall coverings, advertising cloth, etc.
Printing Solution 2. Water-based environmental protection latex ink printing solution Printing media: leather, wallpaper, shoes, clothing fabrics, textile products, light box, tyvek paper, glass stickers, PU, PVC and other materials.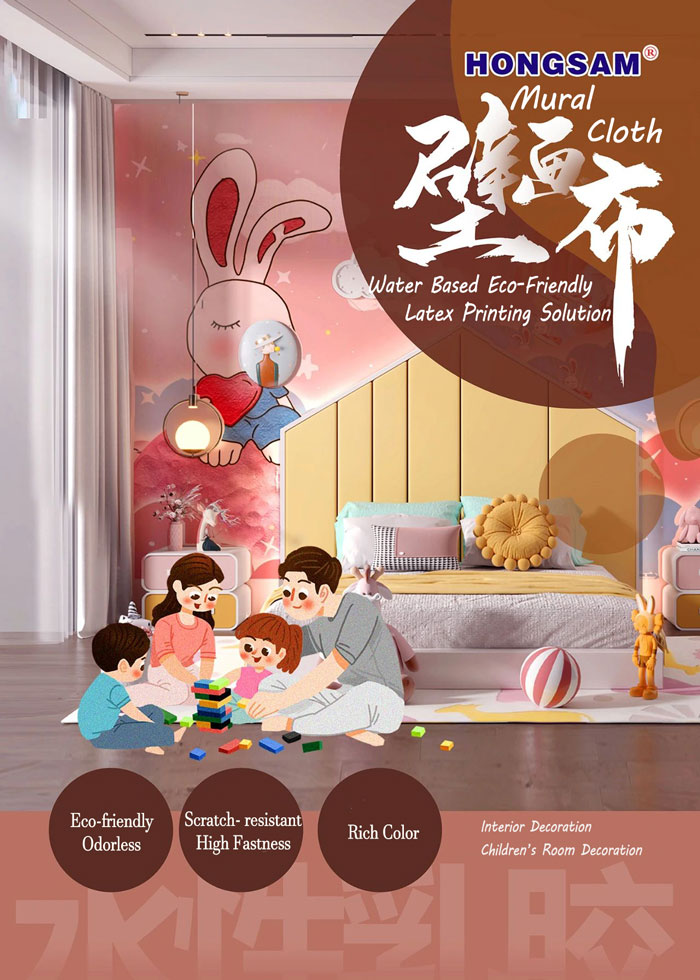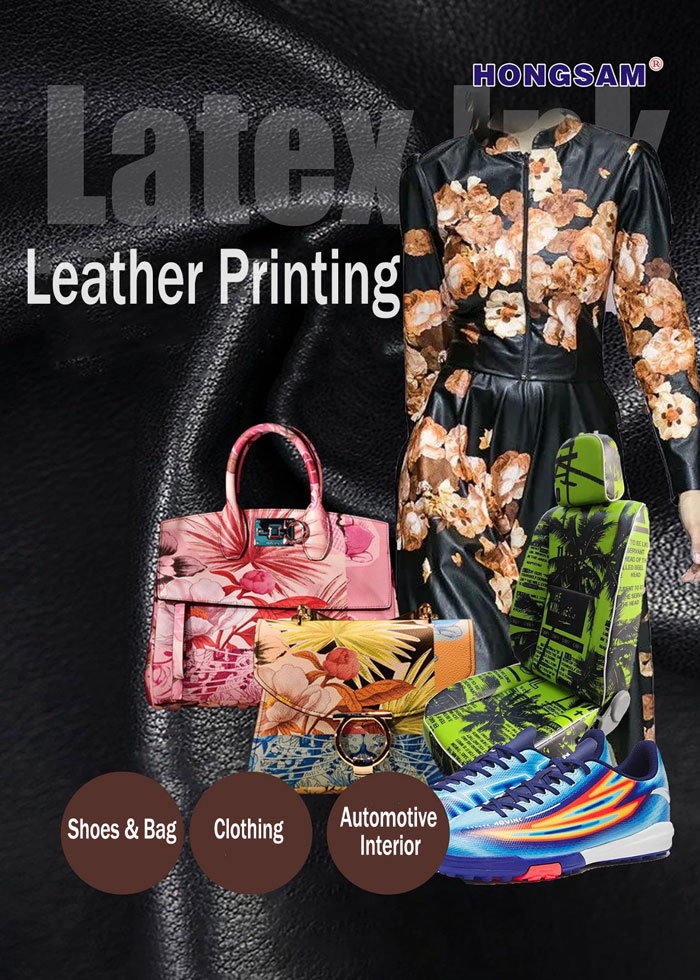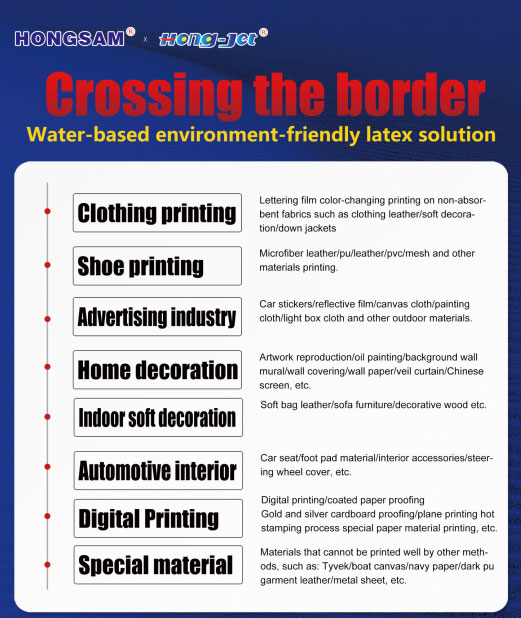 Except latex printing solution, there are also show Hongsam different textile printing inks: high energy disperse dye ink, textile pigment ink, reactive dye ink, acid dye ink......
The 5th International Printing Technology Exhibition (Dongguan)
Guangzhou Printing Exhibition is known as the Olympic event of the printing industry held every four years, and the wind vane and barometer of the development of China's printing industry. A comprehensive printing brand exhibition with wide regional coverage and great industry influence. The exhibition covers the fields of traditional offset printing, digital printing, post-press packaging, label printing, equipment consumables, etc. Hongsam Digital is presenting digital printing series products and printing samples at the exhibition site.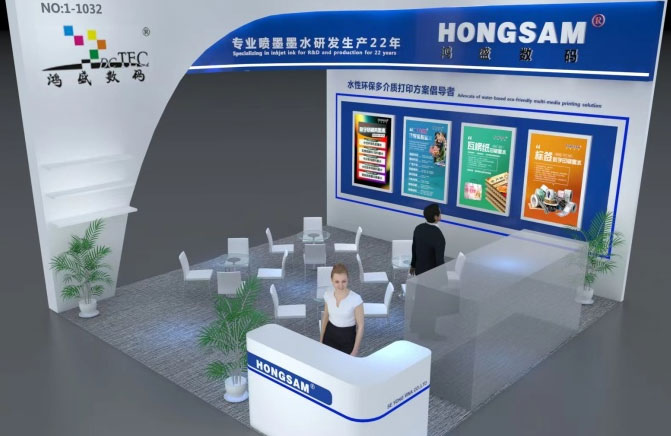 Latex multi-media printing breaks through the boundaries of industry application fields and has unlimited potential This exhibition mainly showcases the application of latex ink in the field of digital printing. The printing field covers PVC, PET, glass stickers, labels, cartons, digital proofing, home decoration, etc. Latex has a wide range of applications, and Hongsam Digital will provide exclusive application solutions according to the actual application conditions of customers.
Printing Solutions 1: Water-based latex eight-color printing printing solution. Scope of application: soft bags, labels, special paper materials, etc.
Printing Solution 2: Water-based pigment coated art paper heating printing scheme. Scope of application: interior decoration, fast graphic printing, digital proofing, short-run printing.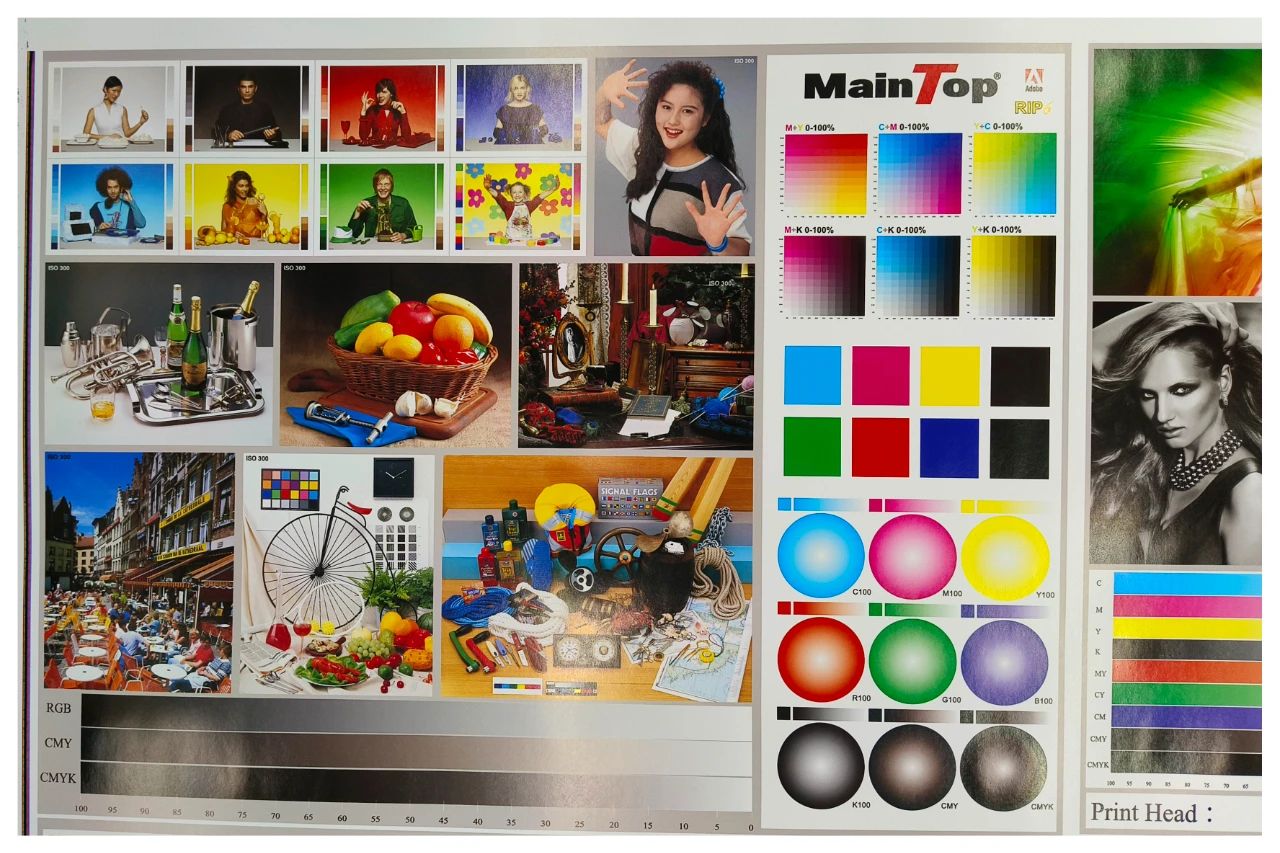 1. POD Digital Printing Ink for Offset Ppaer
As an important medium for POD printing, offset paper has good ink adaptability compared with traditional offset printing process. For ordinary digital inkjet inks, it is not so "friendly", and it is prone to problems such as white spots, burrs, back-through, poor color performance, and poor long-term continuous printing performance. After long-term market follow-up research and simultaneous research and development, Hongsam Digital has steadily launched offset paper high-speed inkjet printing pigment inks in 2020, which has solved the above problems in actual market applications.
Up to now, Hongsam POD ink for offset paper has been adapted to high-speed industrial piezoelectric print heads such as Kyocera, Epson, Ricoh, and Samba (foaming nozzles can also be developed with compatible inks).
2. Printing Ink for Corrugated Paper
Corrugated boxes can be divided into ordinary yellow boxes, ordinary white boxes, and coated cartons. Traditional printing commonly uses flexo printing, offset printing, and gravure printing, using environmentally friendly water-based inks. For inkjet printing on corrugated boxes, we adapt water-based pigment inks and water-based dye inks, corresponding to StarFire, Epson, Kyocera, and Konica print head inks.
3. Printing Ink for Coated Art Paper
Hongsam coated paper printing ink is often used in the printing of book covers, business magazines, brochures, calendars, recipes and other commodities. Our copper paper printing inks are divided into two categories: 1. Inks used for medium and low-speed printing proofing and small batch order printing. 2. Inks suitable for high-speed printing, suitable for special coating fluids.
The ink has the basic four colors, as well as the spot colors orange, green, and red, and the light color system is complete. The ink has high color density, good reduction, waterproof, sunscreen, and scratch resistance.
Zhengzhou HONGSAM Digital Technology Co., Ltd., established in 2001, is a national high-tech enterprise specializing in the research, production and sales of inkjet printers and inks. It is listed on the New Third Board of China in the inkjet industry (stock code 430616). Since its establishment, the company has always been committed to the research, development and application promotion of digital inkjet technology. Develop and produce functional and environmentally friendly inkjet inks that adapt to the advancement of digital inkjet technology, and provide customers with overall solutions and services for digital inkjet printing. Hongsam products: Latex printer, DTF printer, DTF ink, DTG ink, textile pigment ink, reactive ink, acid ink, disperse ink, sublimation ink .... Contact us for more details.