Fespa 2023 was held in Munich, Germany on the 23rd. The exhibition lasted for 4 days. FESPA Global Print Expo is an unparalleled industry event for screen printing, digital large-format printing, textile fabrics and advertising printing. HONGSAM brought a full range of water-based environmentally friendly
latex solutions
to the exhibition site, attracting many well-known solution providers (e.g. HP, Mimaki, Zimmer, etc.) to discuss latex printing solution technology.
In addition, this type of latex printer was sold at the exhibition site. This solution provider is eager to try this new solution, He believes that this solution will have broad development potential and trends in the future.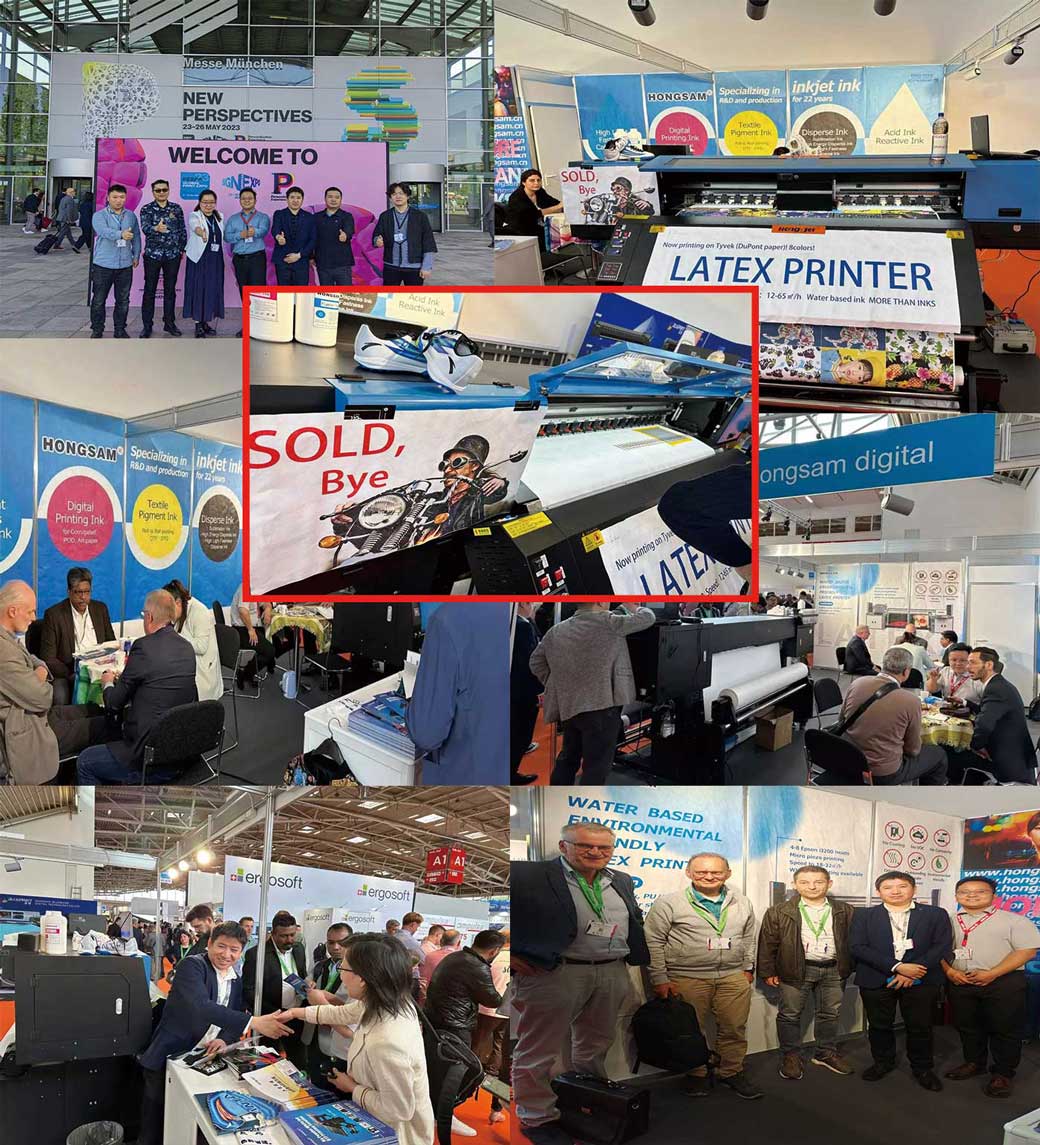 The Highlight of HONGSAM exhibition -- Latex Printing Solution
This time is HONGSAM "JETALL®" water-based latex ink and its application solution.
Printing solution 1.
wallpaper
, mural, wall cloth printing solution
Printing media: wallpaper, mural materials, wall cloth, advertising cloth, etc.
Printing solution 2. clothing and special material printing solution
Printing media:
leather
, wallpaper, shoes, clothing fabrics, textile products, light box, tyvek paper, glass stickers, PU, PVC and other materials.
Equipment manufacturers have sent personnel to learn and consult cooperation matters, and end customers are constantly sampling and testing processes,becoming the focus and highlight of the audience.