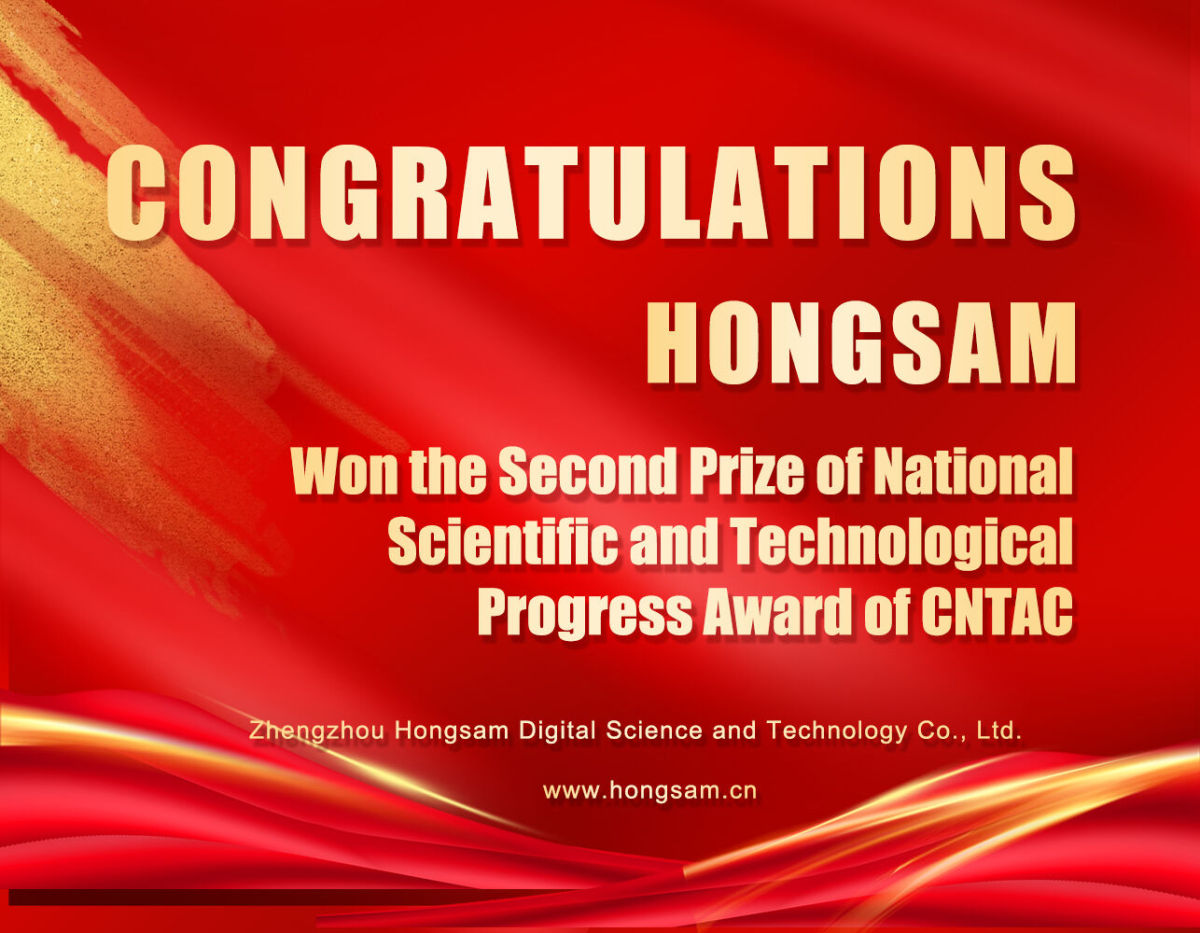 Recently, the official website of CNTAC released a notification "Decision on Scientific and Technological Award of CNTAC in 2021 (Abbreviated as hereinafter, and published in NO.58【2021】of CNTAC )". The Decision said, there were totally 76 projects awarded, 5 of them were for technological invention, 67 for scientific and technological progress, and 4 for SangMa scholarship, in which,"Key technology & application of digital inkjet ink preparation"cooperated by Hongsam digital with Zhengzhou University, was awarded for second-prize.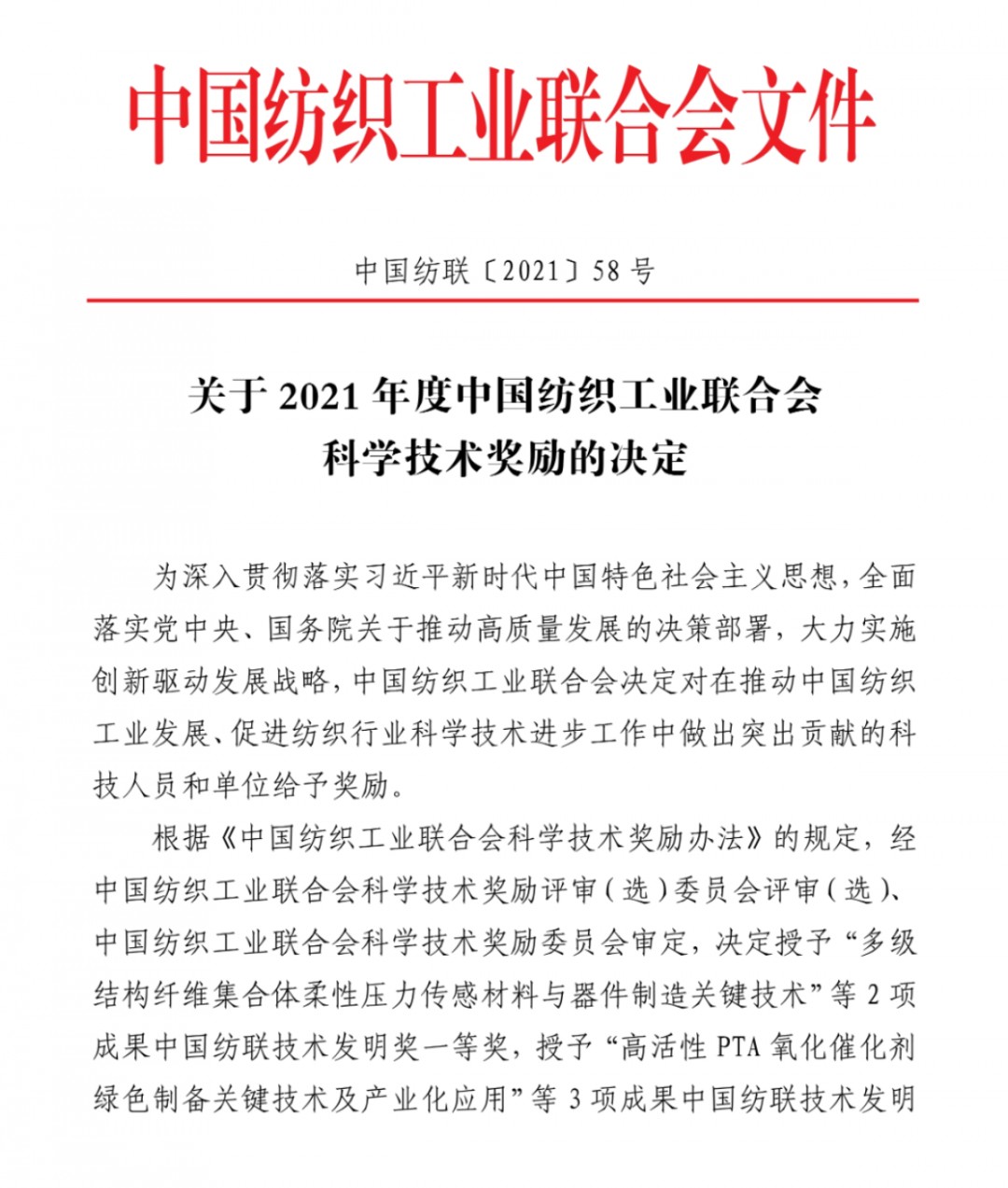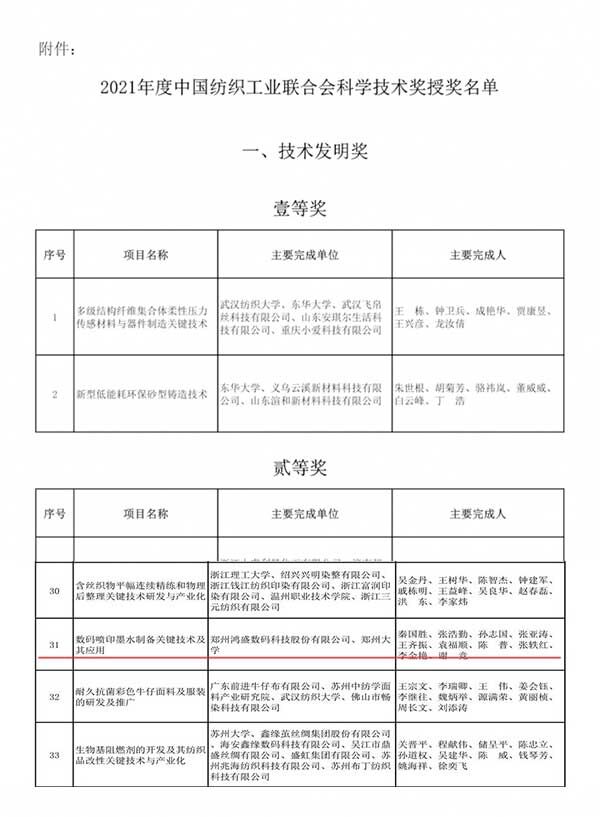 The Science and Technology Progress Award of China National Textile Industry Council (CNTAC) is the only science and technology award for the textile industry in China approved by the State Office for Science and Technology Awards under the Ministry of Science and Technology. As a commonweal project set up by Textile Version Science & Education Foundation, it is aiming to reward the unit or individuals who make an outstanding contribution to textile industry on facilitating the science & technology progress, promoting the entire technology level, innovation, competitiveness and so on.
The acceptance requirements for the science & technology progress award is that all the projects have already gotten though appraisal and acceptance of relevant government departments at prefecture-level or above, or the China National Textile Industry Council, otherwise, the technological inventions and scientific and technological progress projects have been industrialized for at least one year since 2016.
The project of"Key technology & application of digital inkjet ink preparation"cooperated by Hongsam digital with Zhengzhou university has been rewarded for 10 innovation patents, 6 provincial scientific and technological achievements of Henan province, and published over 10 theses. The SILKMATE® acid ink, HOTME® high temperature disperse ink, and JETEXTILE® textile pigment ink have all passed OEKO-TEX and REACH-SVHC ( Substances of Very High Concern). Meanwhile, all safety and environmental protection indicators of them reached the advanced European Union standards and have been granted the EU Green Pass.
The inkjet ink in the project could meet the requirements of new model high-speed printer (120m/min), in which the textile pigment ink, disperse ink, acid ink and reactive ink have been all listed in the"Catalogue of Advanced Technologies for Energy Conservation and Emission Reduction"of CDPA (China Printing and Dyeing Industry Association). Hongsam digital initiated and participated in 7 standard establishments for textile digital inkjet ink in the whole industry, achieving an excellent reputation with a proven market experience, boosting the digital inkjet ink localization, advancing the digital printing industrial technology, facilitating development of energy conservation, emission reduction and environmental protection in China's printing and dyeing industry, as well as promoting transformation of domestic printing and dyeing industry to digital production mode.

Hongsam digital, immersed in textile dyeing and digital printing, has deeply integration with Zhengzhou University, a national "Double Tops" university, in industry research and geography. After years stable cooperation and in-depth exploration in inkjet ink raw material and application area, many new products already meet the dual requirements of industry development and energy conservation and environmental protection, such as JETALL® water-based environmental latex ink, DTF® disperse ink, and high temperature disperse ink.
(Hongsam Digital Science and Technology Co,. Ltd, abbreviated as Hongsam digital hereof. China National Textile and Apparel Council, abbreviated as CNTAC, is the national Federation of all textile-realated industries, with the above-listed textile industrial associations and the other economic entities as the registered members, and is a non-profit organization formed on a voluntary basis. The mission of CNTAC is to abide by the constitution, laws and regulations; adhere to the scientific outlook on development;insist on taking a new road to industrialization; improve the sefl-regulation system of the industry; protect the rithts and interests of members and enterprises; carry out the national industrial policies and the functions authorized and entrusted by the government;actively guide the development of the industry, serve its members,enterprises, the industry and government; and promote the sound development of China's testile and apparel industry.)